A Bird by Bird for the African-American market–A top-notch writer's guide filled with practical guidance, essays, and journal exercises for the African-American writer including advice from E.Lynn Harris, Charles Johnson, and Yolanda Joe.
For the legions of people who have a novel stuck in their word processors, help is finally on the way! Free Within Ourselves is an excellent guide to all the elements necessary to crafting fiction: character development, point of view, plot, atmosphere, dialogue, diction, sentence variety, and revision. Writing techniques are taught using exercises, journaling, story examples, and analyses of famous writing fragments, as well as several complete stories (including those of James Baldwin, Zora Neale Hurston, and Edwidge Dandicat, among others). The book is further enhanced by inspirational advice from successful contemporary black writers (such as Bebe Moore Campbell, Rita Dove, Henry Louis Gates, John Edgar Wideman, and others), a bibliography, and a guide to workshops, journals, magazines, contests, and fellowships supportive of black arts.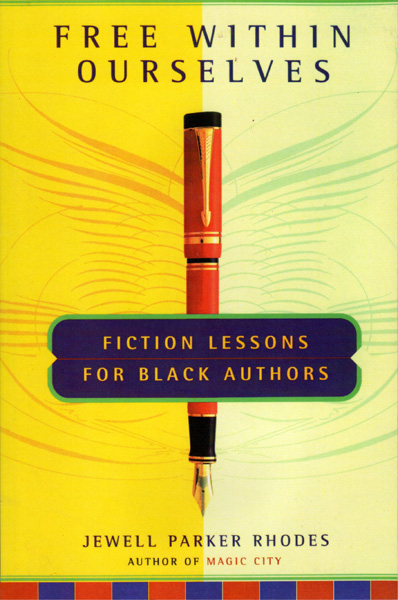 Purchase Free Within Ourselves:
Let's Stay in Touch!
Subscribe to Jewell's mailing list and stay up to date on the latest news and events.