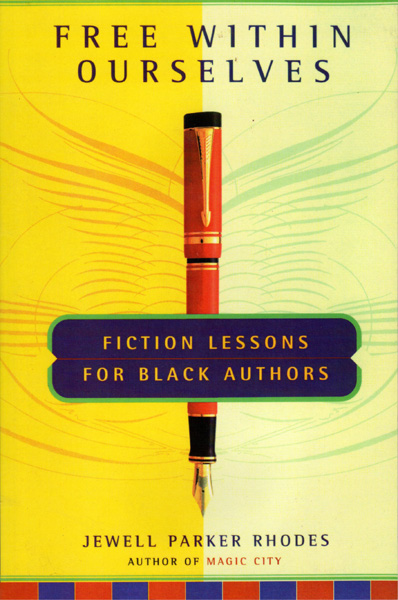 Free Within Ourselves: Fiction Lessons For Black Authors
About Free Within Ourselves:
A comprehensive and energizing guide, bursting with supportive topics: Finding Your Voice; Getting to Know Your Literary Ancestors; Gathering Material and Conducting Research; Tapping, Sweet, Bittersweet, and Joyful Memories. The guide also feature unforgettable excerpts from luminaries such as Maya Angelou, Brent Staples, Houston Baker, and pointers from bestselling African American authors E. Lynn Harris, James McBride, John Hope Franklin, Pearl Cleage, Edwidge Danticat, and many others. It is a uniquely nurturing and informative touchstone for affirming, bearing witness, leaving a legacy, and celebrating the remarkable journey of the self.
Praise for PFree Within Ourselves:
We build our temples for tomorrow, as strong as we know how,
and we stand on top of the mountain, free within ourselves.
– LANGSTON HUGHES, "The Negro Artist and the Racial Mountain,"
The Nation (1926) (from Free Within Ourselves)




Purchase Free Within Ourselves:

Order your copy now at Amazon.
Also available as Kindle or Audiobook.

Order in paperback from IndieBound

Order your copy from Barnes & Noble.
Also available for Nook.