In the stunning conclusion to award-winning author Dr. Jewell Parker Rhodes's mystery trilogy begun in Season and Moon, Dr. Marie Lavant, descendent of Voodoo queen Marie Laveau, must confront a murderous evil in New Orleans.
Dr. Marie Levant aka Leveau, great-great granddaughter of Marie Laveau, has achieved fame and notoriety for saving New Orleans from the wrath of a vampire. Now she's taking a break from the city, heading up the highway to DeLaire. She doesn't know this backwater town, but an elderly woman called Nana has been expecting Marie to arrive and save her and others in this God-forsaken place from sickness and death.
Yet all of Marie's powers can't bring life back to the corpses she finds in a house by the road. Nor can she force those who know how they died to say so or to confess. Were the crimes committed by shape-shifters, vampires, and ghosts—or by living men and women? And even as Marie searches for answers, a hurricane threatens to break the levees of Louisiana and cause unimaginable destruction.
Dr. Jewell Parker Rhodes blends magic and man-made evil and weaves New Orleans's past and present into a spine-tingling mystery that is masterfully crafted and deeply haunting.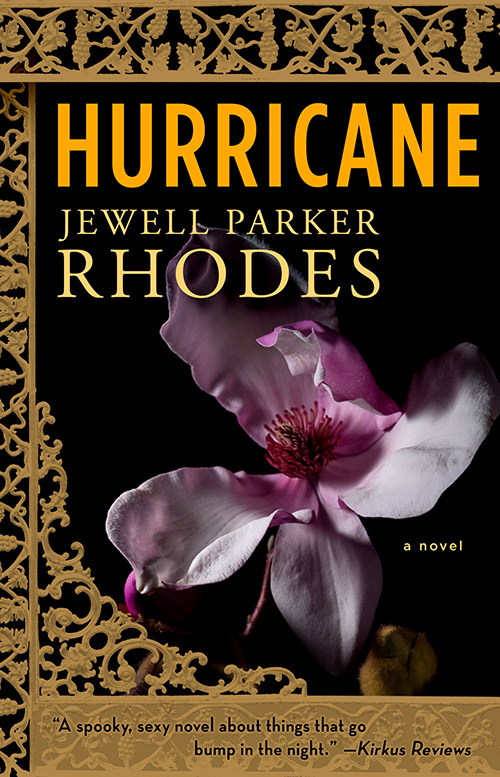 Praise for Hurricane:
"Rhodes unspools a hair-raising tale that entwines medicine, shamanism, corporate crime, family ties, and our troubled relationship with nature. With a gripping and provocative plot about the dark side of healing and the environmental devastation of Louisiana's essential delta wetlands, Rhodes has fashioned a mystery with great reach and impact."
– Booklist
"Like any good last act, Rhodes and her feisty heroine pull out all the stops."
– Kirkus Reviews
"Hurricane kept my attention from start to end."
– Brandy Purdy, author of Vengeance Is Mine
Let's Stay in Touch!
Subscribe to Jewell's mailing list and stay up to date on the latest news and events.