The Ninth Ward or 9th Ward is a distinctive region of New Orleans, Louisiana that is located in the easternmost downriver portion of the city. It is geographically the largest of the 17 Wards of New Orleans. The 9th Ward neighborhood was thrust into the nation's spotlight during Hurricane Katrina. Much of the 9th Ward on both sides of the Industrial Canal experienced catastrophic flooding in Hurricane Katrina in 2005. The majority of the damage was caused by storm surge. There were multiple severe levee breaks along both the MRGO and the Industrial Canal.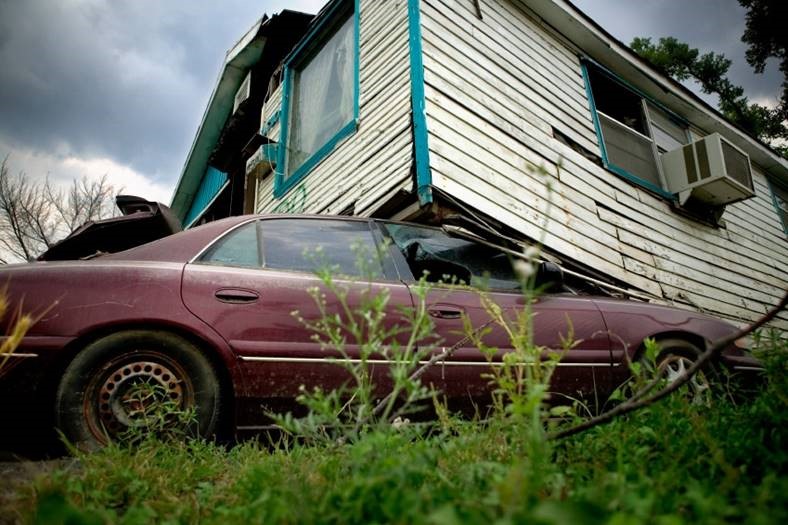 A house sits on top of a car in Ward 9, New Orleans, 21 days after the hurricane.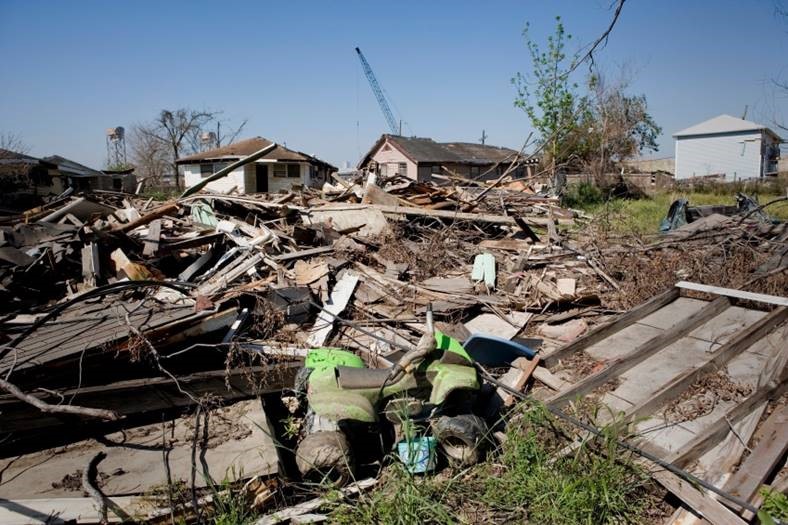 Lower Ninth Ward of New Orleans over a year after Katrina, showing the remaining devastation.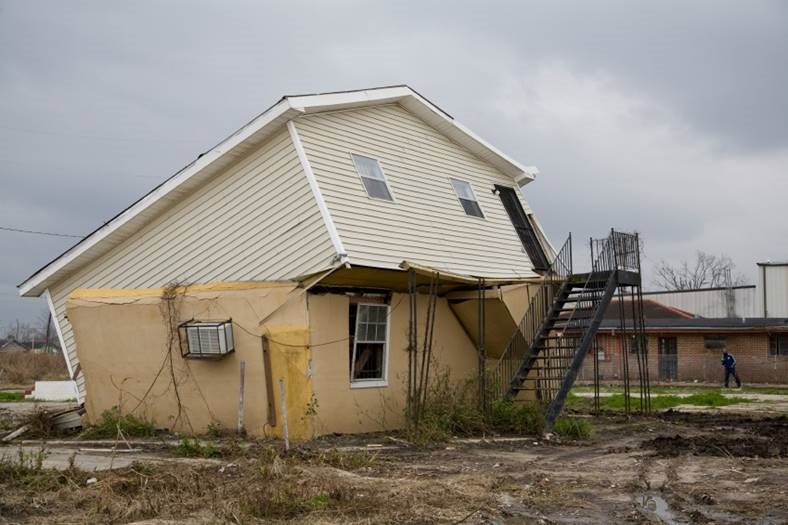 A chair sits in front of what was a home in the Lower Ninth Ward neighborhood of New Orleans, Louisiana. This is about 1/4 mile of where the levy broke. Essentially a river of water hit this house destroying it. This photo was taken about 9 months after the storm.