"I still don't understand. How can 'history be alive'?"
Towers Falling
A powerful novel by award-winning author Jewell Parker Rhodes set fifteen years after the 9/11 attacks.
When her fifth-grade teacher hints that a series of lessons about home and community will culminate with one big answer about two tall towers once visible outside their classroom window, Dèja can't help but feel confused. She sets off on a journey of discovery, with new friends Ben and Sabeen by her side. But just as she gets closer to answering big questions about who she is, what America means, and how communities can grow (and heal), she uncovers new questions, too. Like, why does Pop get so angry when she brings up anything about the towers? Award-winning author Jewell Parker Rhodes tells a powerful story about young people who weren't alive to witness this defining moment in history, but begin to realize how much it colors their every day.
As the fifteenth anniversary of September 11th nears, Towers Falling explores the thought-provoking question of how kids born after 2001 can find meaning in events they have no personal memory of, but which still have a monumental impact on their families, educators, and communities. In the tradition of her revered body of middle grade work including Ninth Ward, Sugar, and Bayou Magic, once again Jewell Parker Rhodes deftly weaves historical and socio-political layers into a story that is at its heart about friendship, family, and finding your way in a complicated world.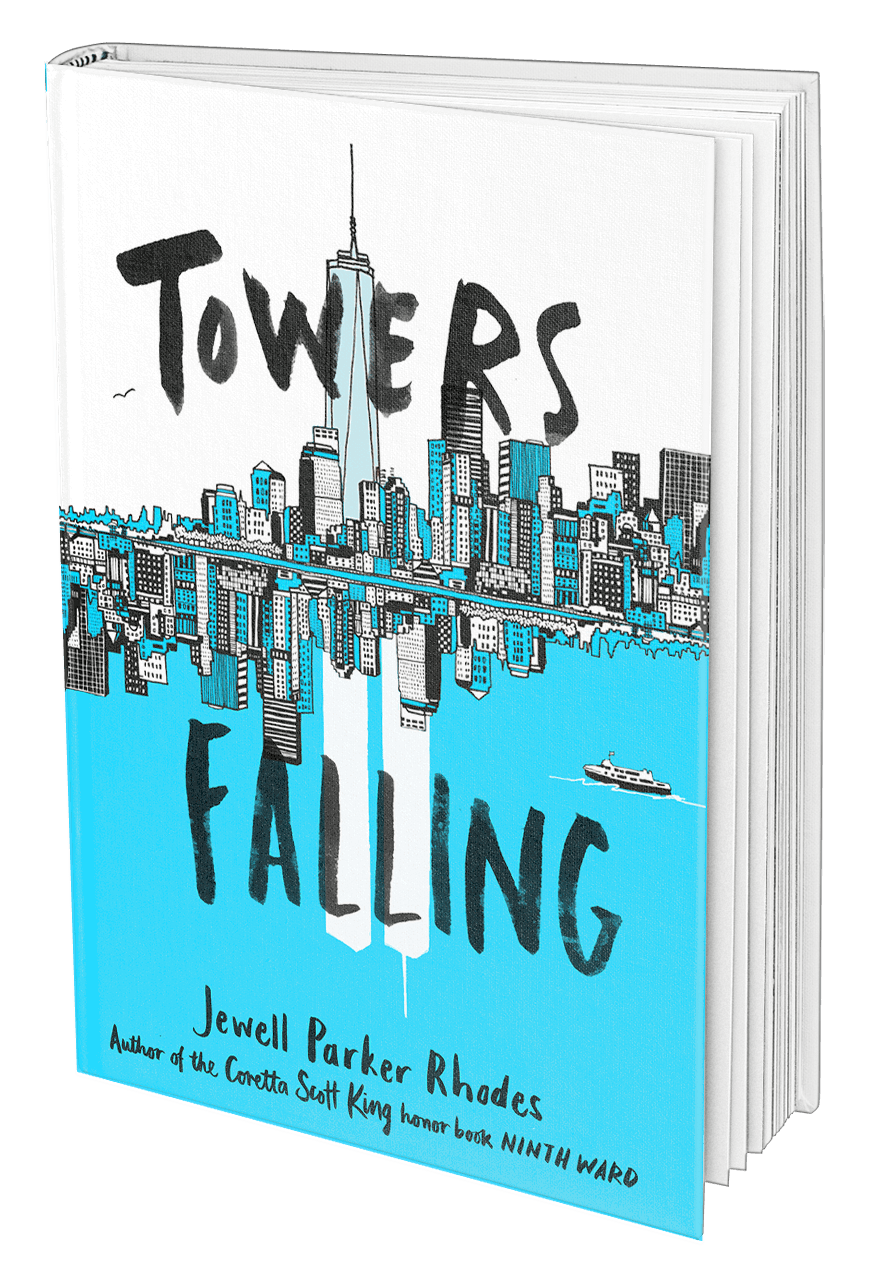 Want to own an autographed copy of Towers Falling? Order one straight from Jewell!
Videos
Introducing Towers Falling by Jewell Parker Rhodes
Honors
Recognition and Accolades awarded to Towers Falling
Praise
Words of praise for Towers Falling from the press and authors
"Powerful, cleareyed… Rhodes doesn't assume her readers know the magnitude of 9/11; she walks them tenderly through it."
"In Dèja, Rhodes has created a curious, resilient character whose journey can help other children process the horrible events that shape the world into which they are born."
Time Magazine
"Towers Falling is a poignant and heartbreaking lens on our history and our future."
Seventeen Magazine
"Rhodes approaches a complex, painful topic with insight and grace, providing context to an event distant to the book's audience."
Publishers Weekly
"Rhodes excels at shining a meaningful, if teacherly, light on tragedy—as she did for Hurricane Katrina in Ninth Ward (2010)—and instructors and librarians will appreciate her sensitive but candid approach to the September 11 attacks, as well as her diverse cast of characters."
Linda Sue Park, NY Times Bestselling author
Press
Interviews and articles on Towers Falling
Order Towers Falling
Don't forget to pick up your very own copy of Towers Falling! Available as hardcover/Kindle/audio book/Nook from the following stores: