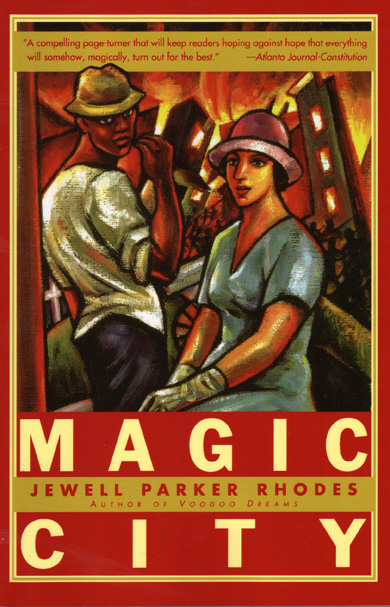 Magic City
About Magic City:
Tulsa, Oklahoma, 1921. A white woman and a black man are alone in an elevator. Suddenly, the woman screams, the man runs out, and the chase to capture and lynch him begins.
When Joe, a young man trying to be the next Houdini, is accused of rape, he must perform his greatest escape by eluding a bloodthirsty lynch mob. And Mary, the motherless daughter of a farmer who tries to marry her off to the farmhand who viciously raped her, must find the courage to help exonerate the man she had accused with her panicked cry. Based on true events, Magic City is a portrait of an era, climaxing in the heroic but doomed stand that pitted the National Guard against a small band of black men determined to defend the town they had built into the "Negro Wall Street."
Praise for Magic City:
"A mystical tale, full of spirits . . . Rhodes's exciting and moving novel takes off at a vigorous, lively clip from the first page, plunging through complex ideas and relationships without neglecting any of them."
– San Francisco Chronicle

"Jewell Parker Rhodes's characters hover. They dance and sing and cry and whisper secrets in your ear."
– Emerge




Honors for Magic City:

1997 Named by the Chicago Tribune as a Favorite Book of the Year




How I came to write Magic City




Purchase Magic City:

Order your copy now at Amazon.
Also available as Kindle or Audiobook.

Order in paperback from IndieBound

Order your copy from Barnes & Noble.
Also available for Nook.