The critically acclaimed author of Voodoo Dreams delivers an inspired work of historical fiction about the warring passions that drove the great abolitionist Frederick Douglass and two women — one black, one white — who loved him.
Douglass' Women reimagines the lives of an American hero, Frederick Douglass, and two women — his wife and his mistress — who loved him and lived in his shadow. Anna Douglass, a free woman of color, was Douglass' wife of forty-four years, who bore him five children. Ottilie Assing, a German-Jewish intellectual, provided him the companionship of the mind that he needed. Hurt by Douglass' infidelity, Anna rejected his notion that only literacy freed the mind. For her, familial love rivaled intellectual pursuits. Ottilie was raised by parents who embraced the ideal of free love, but found herself entrapped in an unfulfilling love triangle with America's most famous self-taught slave for nearly three decades.
In her finest novel to date, Dr. Jewell Parker Rhodes vividly resurrects these two extraordinary women from history, portraying the life they led together under the same roof of the Douglass. Here, fiery emotions of passion, jealousy, and resentment churn as the women discover an uneasy solidarity in shared love for an exceptional and powerful man. Douglass' Women fills the gaps and silences that history has left in an unforgettable epic full of heartache and triumph.
How I came to write Douglass' Women
Listen to an interview with Jewell on Douglass' Women, at Maryland Morning's website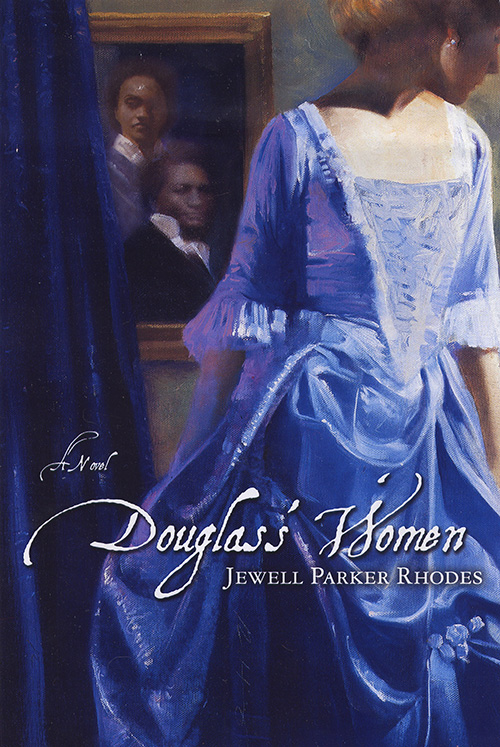 Honors for Douglass' Women:
Praise for Douglass' Women:
"[A] brave and courageous book."
– The Washington Post Book World
"Once again Jewell Parker Rhodes takes us someplace we never knew existed. With insight and depth we get into the lives of these three historical people, Douglass, Douglass, and Assing, only to realize that they are as contemporary as we are. Well done!"
– Whoopi Goldberg
"[A] passionate, moving novel that explores the place where American history intersects with the human heart."
– Charles Johnson
"Gorgeously written…Rhodes achieves a true balance of heart and mind in this fully realized book."
– Book Magazine, five starred review
"Rhodes expertly portrays the tensions and passions in the lives of these women, each carving out a life with an extraordinary man and trying to maintain a sense of dignity in a shared relationship."
– Booklist
Purchase Douglass' Women:
Let's Stay in Touch!
Subscribe to Jewell's mailing list and stay up to date on the latest news and events.